1. Install Leadspace on Hubspot
Send the following details to support@leadspace.com.

Hub ID (found by clicking your organization name at the top right)
Email address of the user who will be installing Leadspace
Leadspace will send an email to the user with a link to install Leadspace.
Click the link and click on "Grant Access".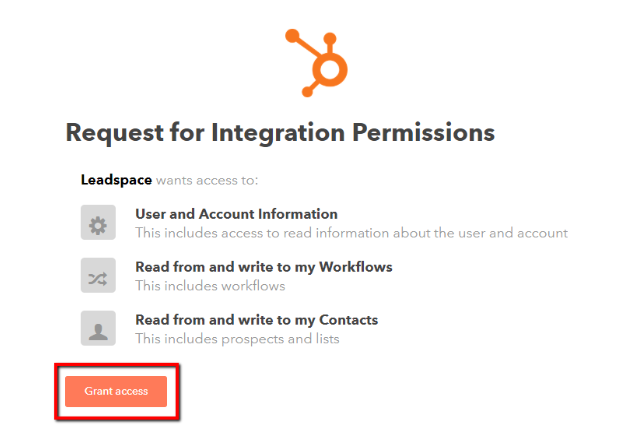 2. Create Leadspace Fields
Please create the two mandatory Leadspace fields in your Hubspot:
| | | |
| --- | --- | --- |
| Field Name | Description | Type |
| LS System Status | A technical status of whether the record reached Leadspace servers for enrichment (Success/Error). | String |
| LS Updated | The date the record was last enriched. | Date |
In addition, please choose your Leadspace fields and create them in your Hubspot exactly as they are named.
3. Create Workflow
Navigate to Workflows.
Click "Create workflow".
Select "Contact-based" and "Start from scratch".

Click the (+) to add an action.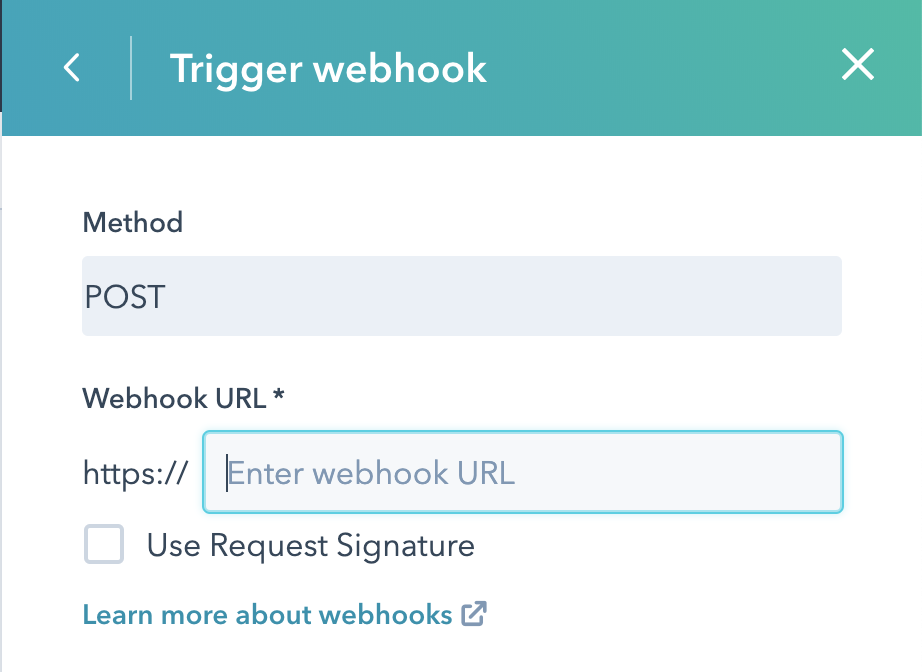 Click on "Review" at the top right and ensure that contacts can be manually enrolled for testing purposes.

Click on "Turn on" at the top right.
4. Test Workflow
Click on "Enroll" at the top right to enroll a test contact.
Click into the contact.
Click on "View all properties" at the left.
Verify that the Leadspace fields have been populated.