Once a segment has finished processing in Leadspace On-Demand, a new 'Deploy to' option will be available on the Leadspace on Demand platform.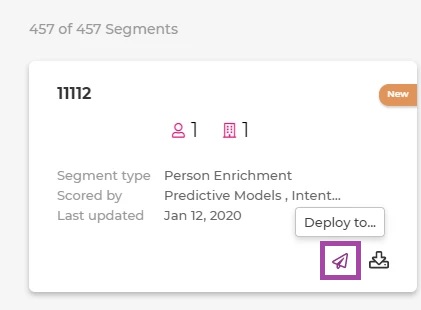 Users can click on the 'Deploy to' icon to open the Deploy to... tab.
For Marketo, in the System field select Marketo from the drop-down list.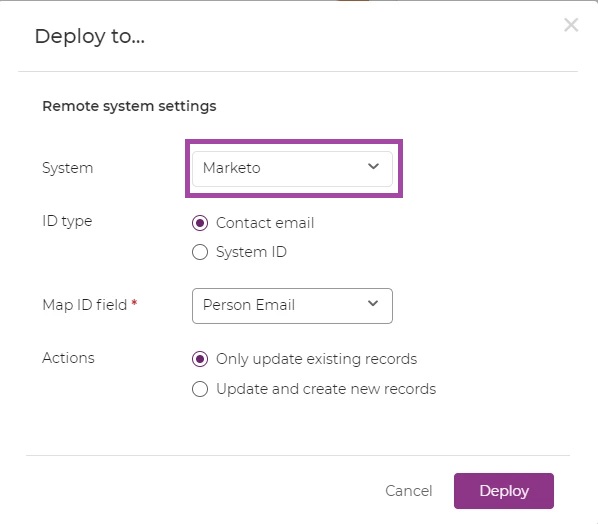 ID type if 'Contact email' is selected then in the Map ID field select 'Person Email'.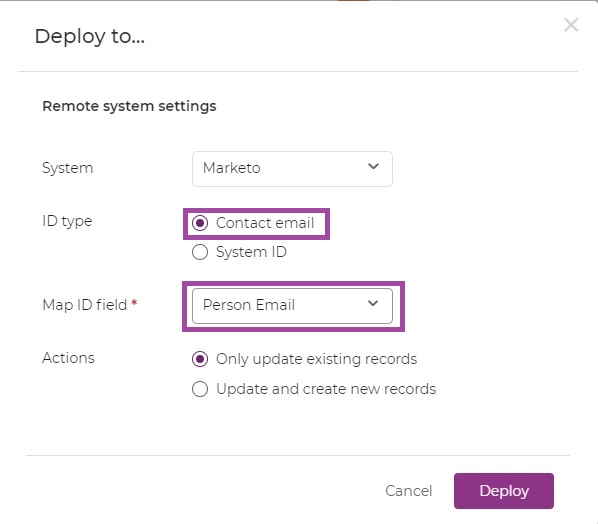 Actions there are two options:
'Only update existing records' - Updates existing records in Marketo.
'Update and create new records' - Update existing records and if there are any new records, creates them in Marketo
Under ID type, if 'System ID' is selected, the user has to Map the ID field from the enrichment result file header.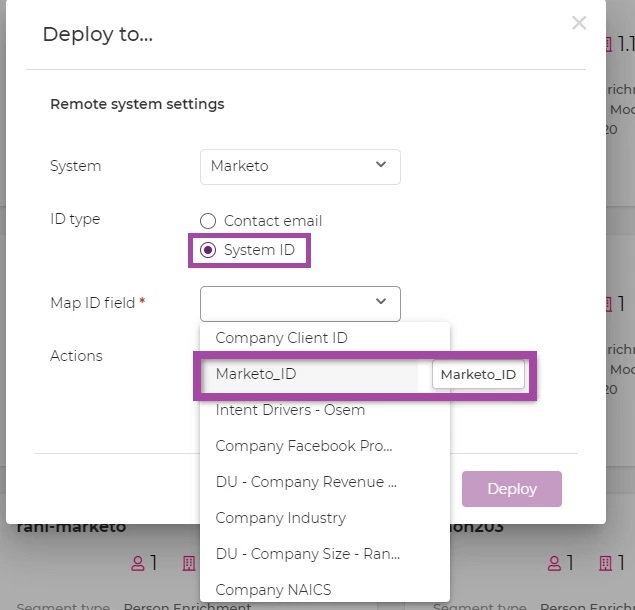 For Actions select 'Only update existing records'.
Deploy to statuses:
We have two statuses for the 'Deploy To' functionality:
Segment Deploy in Progress
Segment Deploy is Finished
When the 'Deploy to' is finished, you can click on the icon to get more information.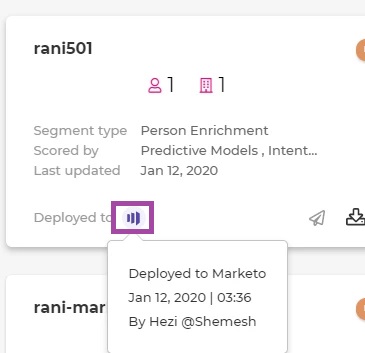 **Note - A segment which has been deployed successfully - users will not be able to re-deploy it**
How to deploy a segment into a LIST
Recently, we added the option to deploy a segment into a dedicated list in Marketo.
**Note that the option to not deploy to a list is still supported**
Users can select enable or disable the Create remote segment, enter a Segment name, and click the Deploy button.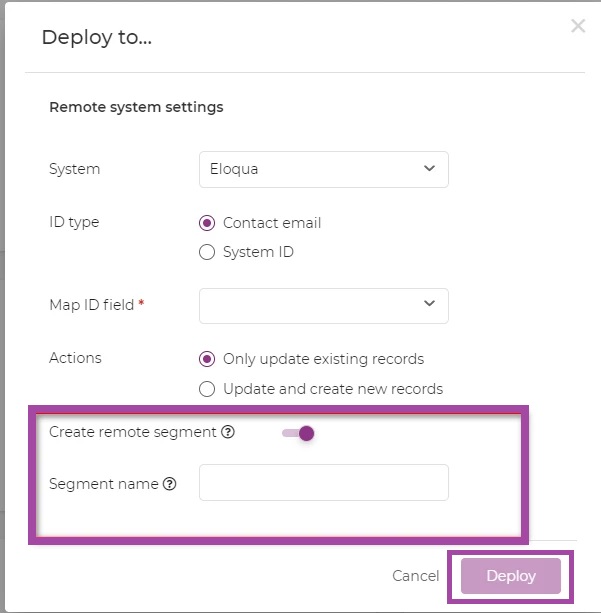 Notes:
1. The segment list can hold spaces between words.
2. Upon each new deploy to - The user has to deploy into a NEW list (deploying into an existing list will result in "List Already Exists").
3. The list name is not case sensitive (i.e. list Name LeadspaceCampaign1 exists, deploy to list name LeadspaceCampaign2 -> Gets status of 'list already exist')
4. Lists locations in Marketo:
All lists will be created under Lead DataBase → Group Lists → leadspace*
*The 'leadspace' folder is automatically created.