Overview
This guide walks you through how to push the Leadspace values from the Contact object to the Company object in Hubspot.
Prerequisite
Must have Professional or Enterprise license and access to the workflow tool in Hubspot
Setup
1) Navigate to Automation > Workflows.
2) Create workflow (on the upper right)
3) In the left panel, choose 'Start from Scratch'
4) Click the pencil icon in the middle of the page to edit and name the workflow (Ex: LS Push Contact Data to Company)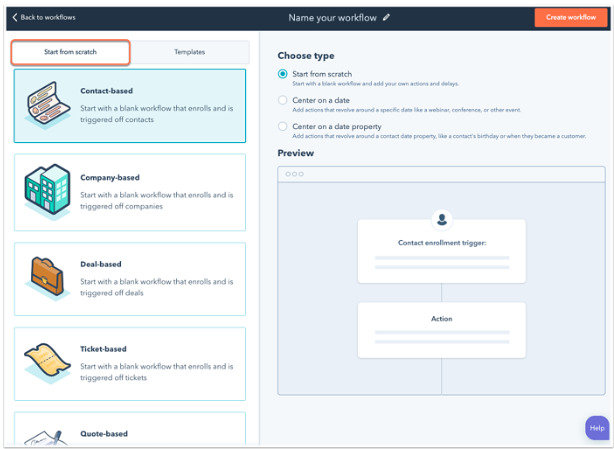 5) Set Enrollment Criteria
Sample Criteria would be 'LS Enrichment Status CONTAINS 'Company Enriched' (since the information is based on Company information)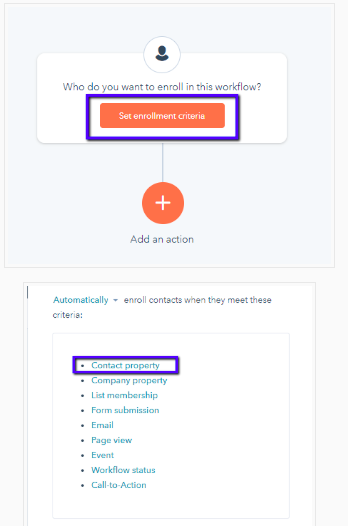 6) Add 'Action' > 'Copy contact property value...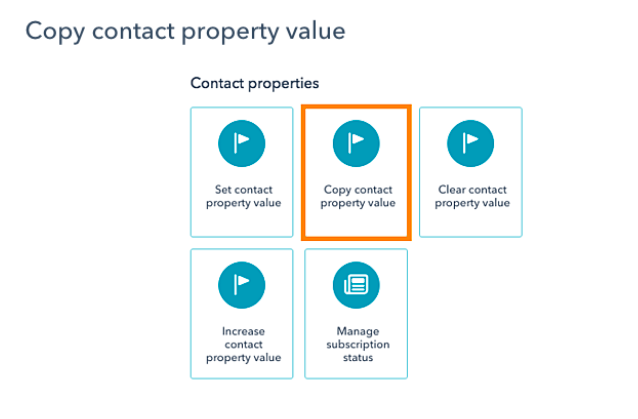 7) Property value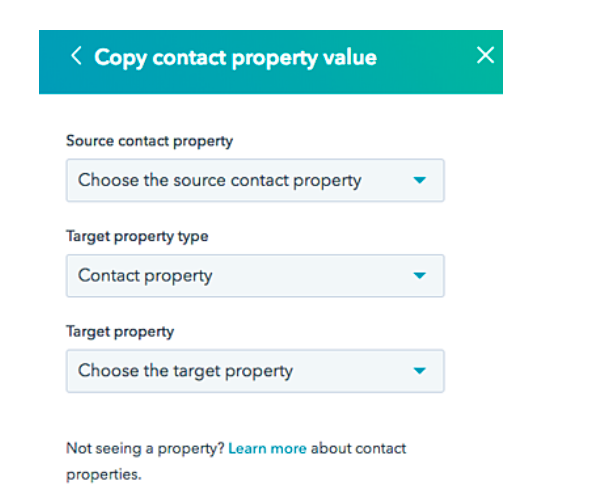 Source contact property: The source property is the contact property that you would like the property value to copy from.
Target property type: The type of property you want to target. Select Contact property if you want to copy a contact property to another contact property. Select Company property to copy a contact property to the associated company property.
You can now enroll contacts that you want to copy over to company. You will need to do this for each field you want to copy from contact to company.
For any questions please contact support@leadspace.com.