Once your Leadspace/Hubspot integration is complete, the next step is to set up a Hubspot Match Rate Report. This report tracks match rates of your Leadspace fields and assesses how well your fields are populating, allowing you and your CSM to measure the effectiveness of your Leadspace integration and adjust as necessary.
Creating an LS Updated field report
To create a new report, press "Reports" -> "Reports Home":

Press "Create a new report" on the right upper corner:

Press "Contacts Reports":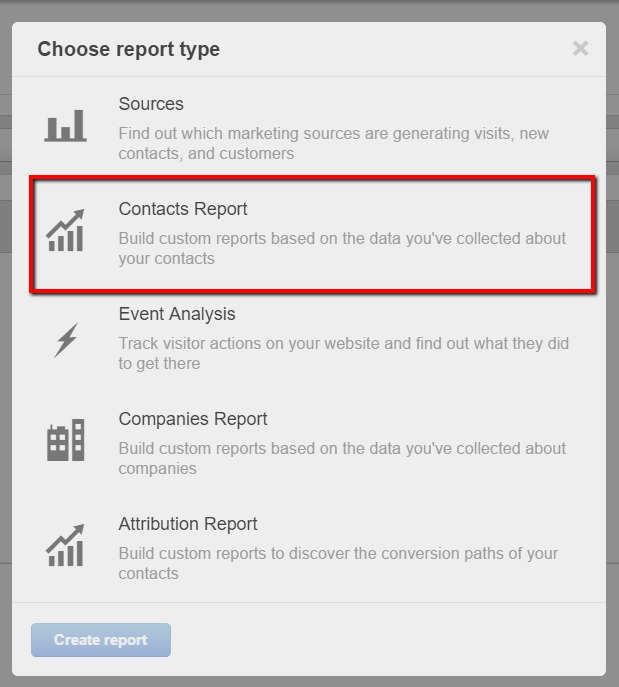 Press "Start from scratch" and "Create report":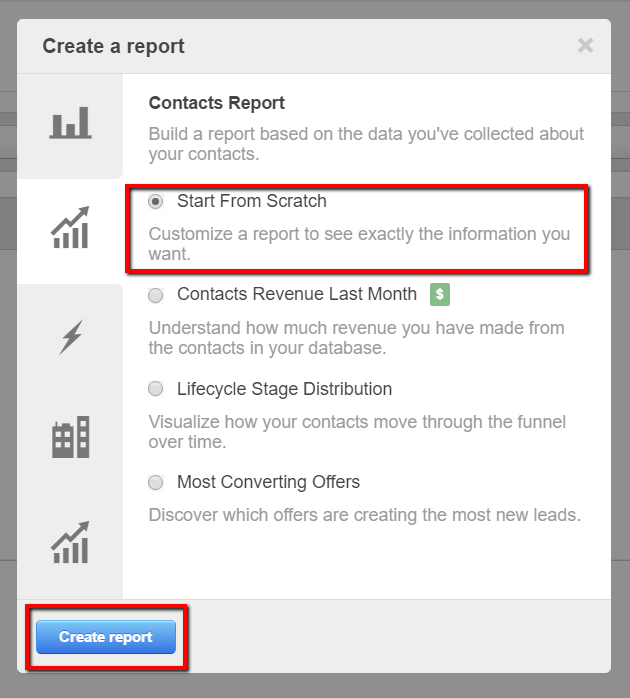 Configure Report Settings
Set the Conversion Type as "LS Updated" (Last updated field) and the Time Period as "All Time" and press "Save Report":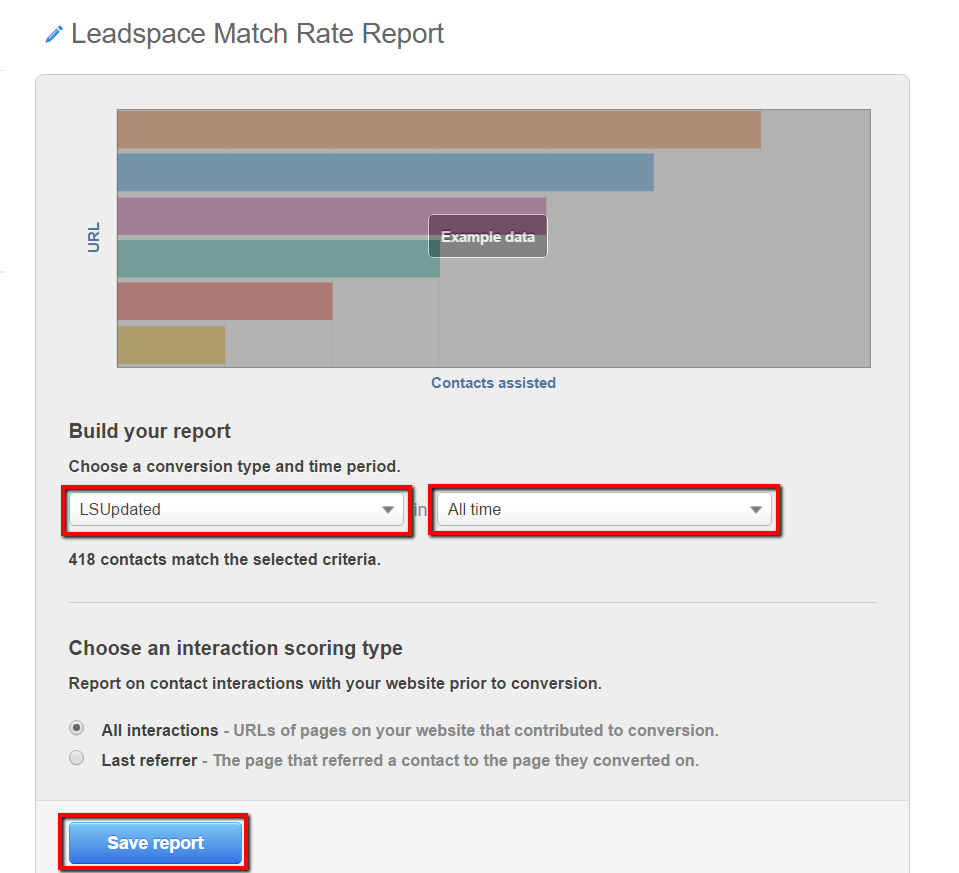 Export the contacts to a new "Leadspace Enriched Contacts"
In the report, on the left, press "Export contacts to list":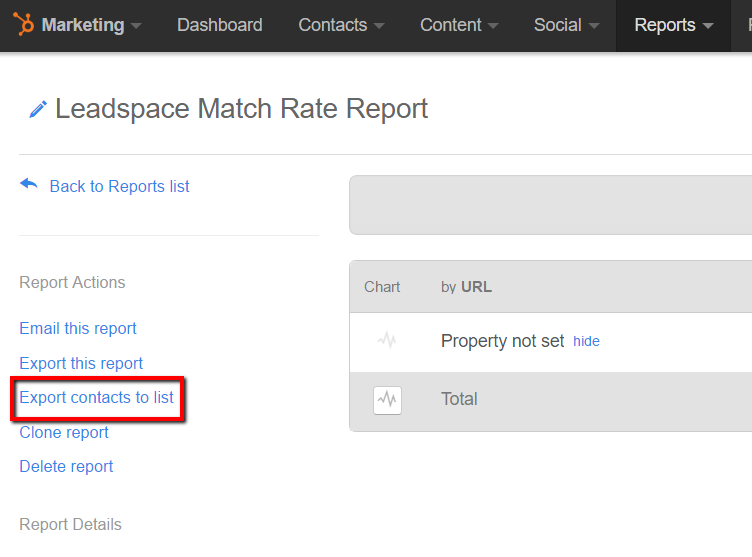 Press "Create a new list":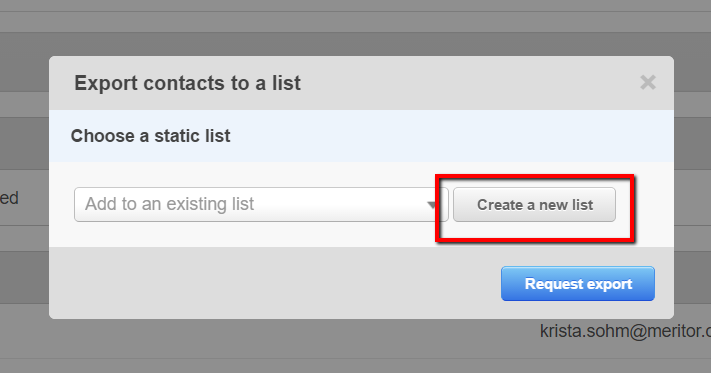 Name the list "Leadspace Enriched Contacts" and press "Create":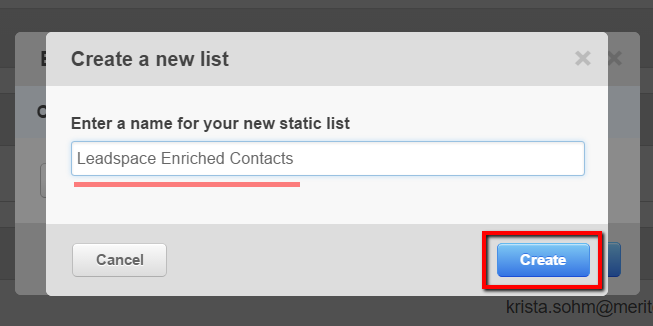 Press "Request Export":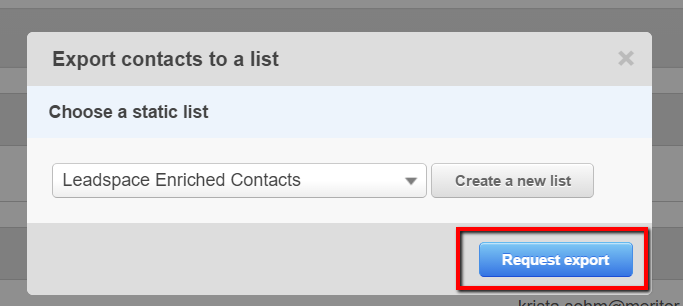 Press "your static list":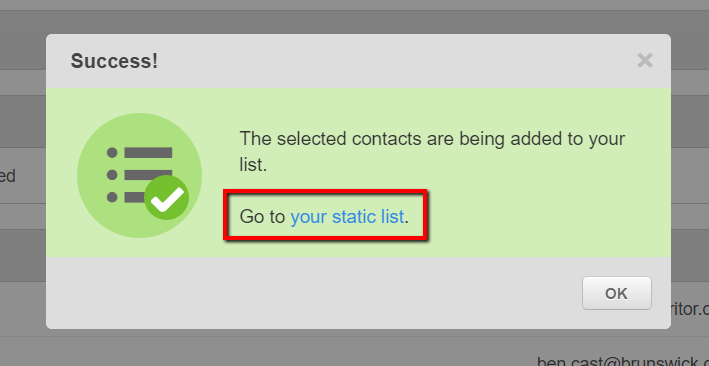 Exporting the list with the Leadspace fields
Press "Export" on the right upper corner: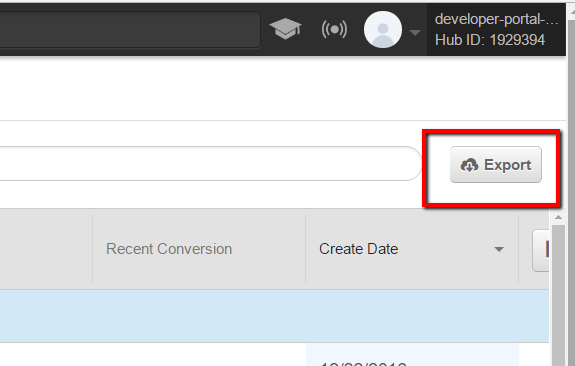 Search for the LS fields on the left: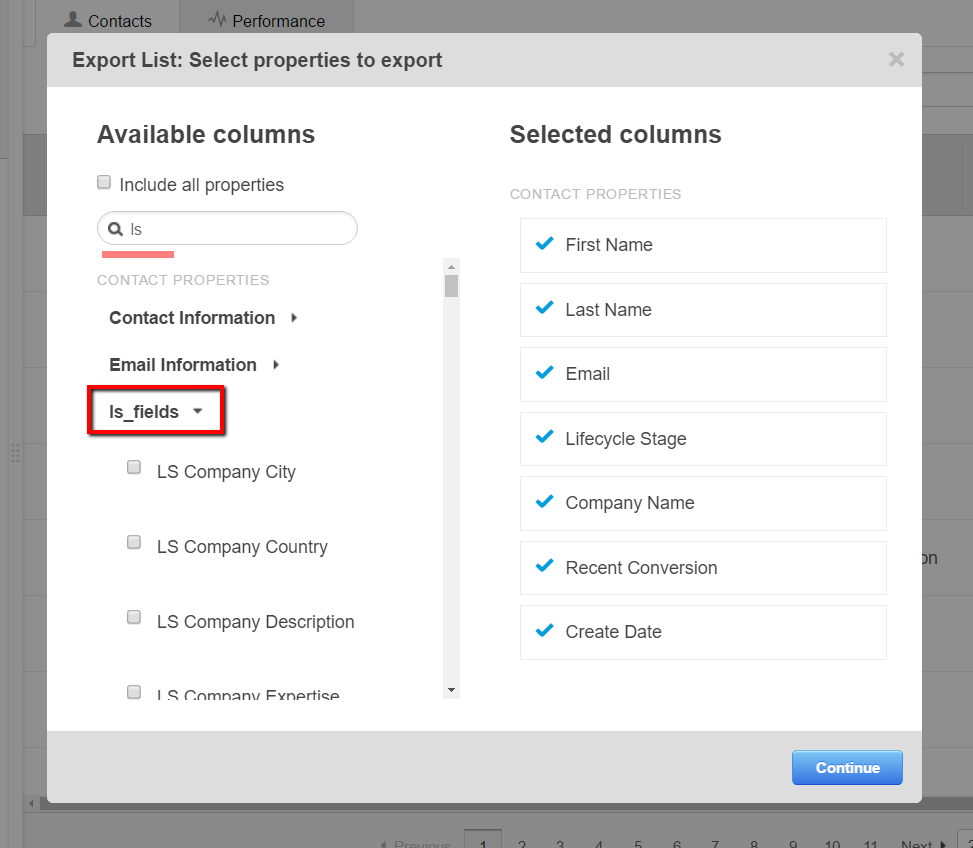 Check all LS Fields and press "Continue":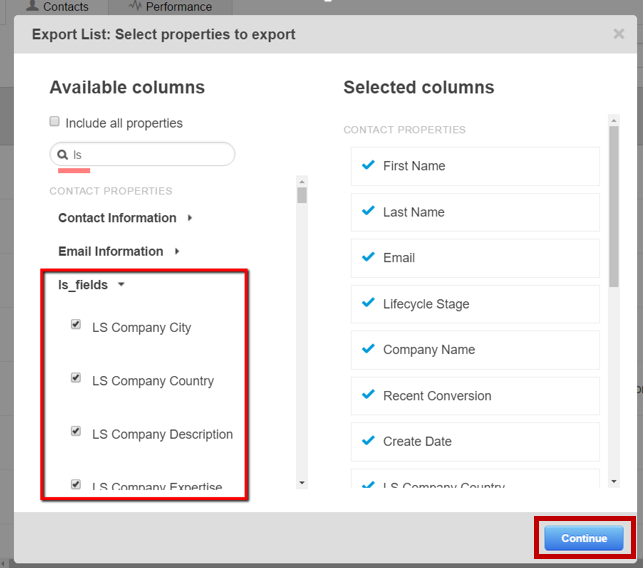 Select the file format and type in your email address, then press "Export and send email":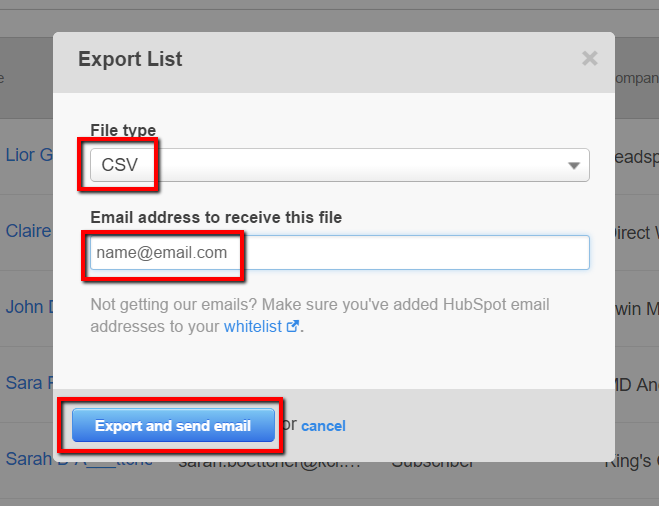 After pressing "Export and send email", the following message should pop up: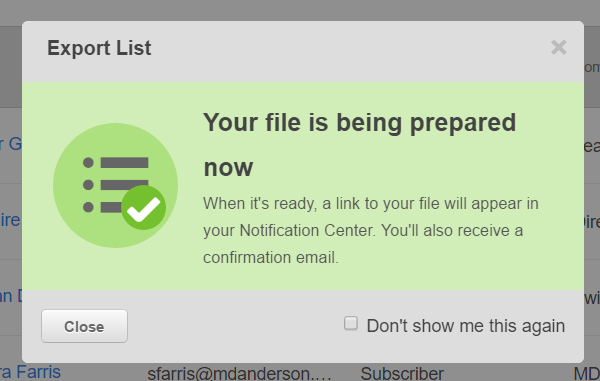 When the list is ready, a link will be sent to your inbox to download the list.
Please include your Customer Success Manager as a recipient.  This allows Leadspace to also track your Match Rates to ensure you are receiving all the information that Leadspace could find.
We recommend repeating this action every month. To repeat it and not download the same leads every time, change the time period to "This month to date":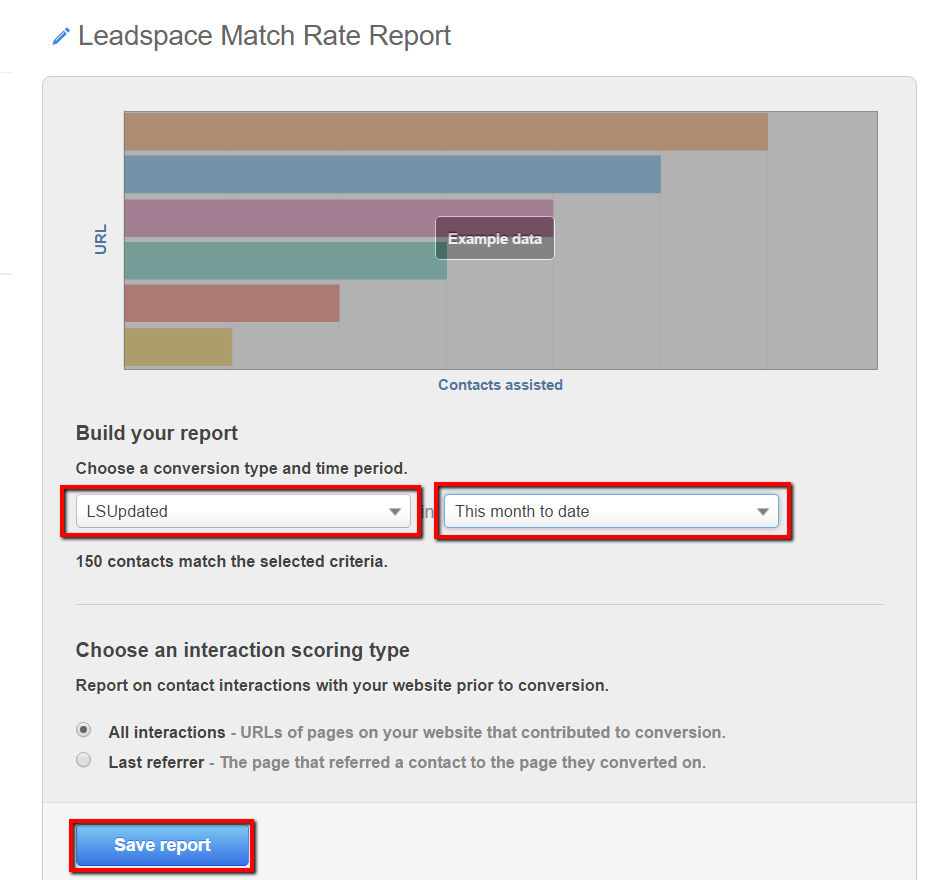 Now that you have the report set, you can start tracking Leadspace enrichment metrics on your Hubspot.
If you feel you need any further assistance, please contact support@leadspace.com