Measuring the completion rate of specific Leadspace fields is a necessary tool in order to make sure that crucial data elements are being populated, and at what percentages it is done. It is also commonly useful to take a look at the most common values that are populated to these fields, in order to prepare and plan as a result (e.g. - assuming I see a recent uptick in form fills that are classified as 'Vice Presidents' - I might want to launch a specific campaigns as a result).
This guide would explore the ways in which it can be done in Eloqua, via standard data fields, as well as Custom Data Object (CDO) fields.
For Custom Data Objects (CDOs)
Go to "Audience > Custom Objects" and click "Custom Object Reporting" and select "Custom Object Reporting Field Value Percentage",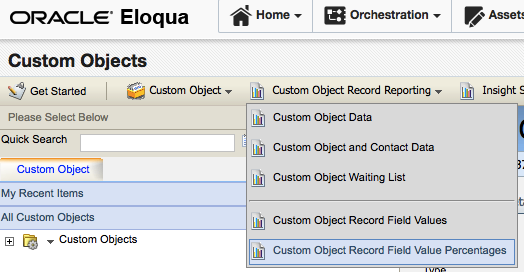 Select the CDO and the fields to report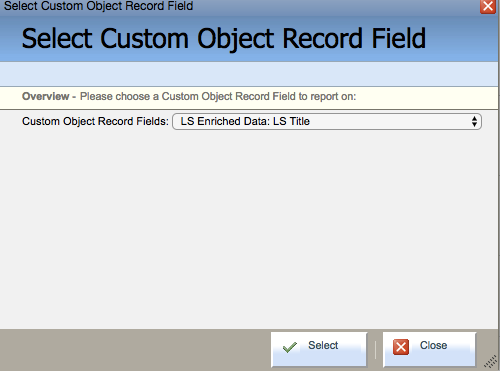 In this example, I chose LS Title, to show its percentage and value distribution. I have set the view to a pie chart, by clicking "view > Pie Chart"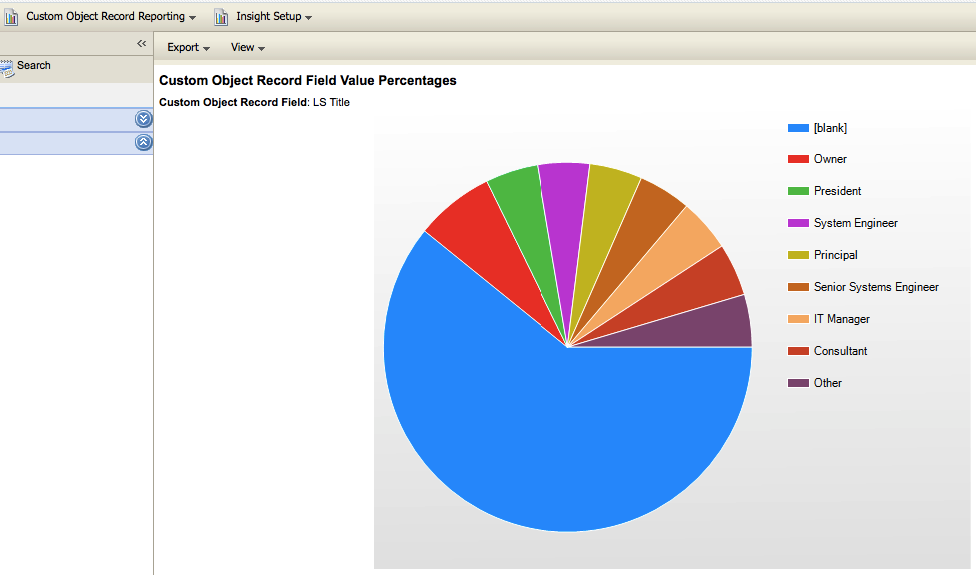 You may add a report for as many fields as you wish, and set them up with their best fitting layout (graphs for scores, pies for textual values, tables for non standard textual values, etc.)
To add the fields for a recurring report on Eloqua insights:
Click "Insight Setup" and select "Custom Data Reporting Setup" select your Leadspace CDO and the fields required on the reports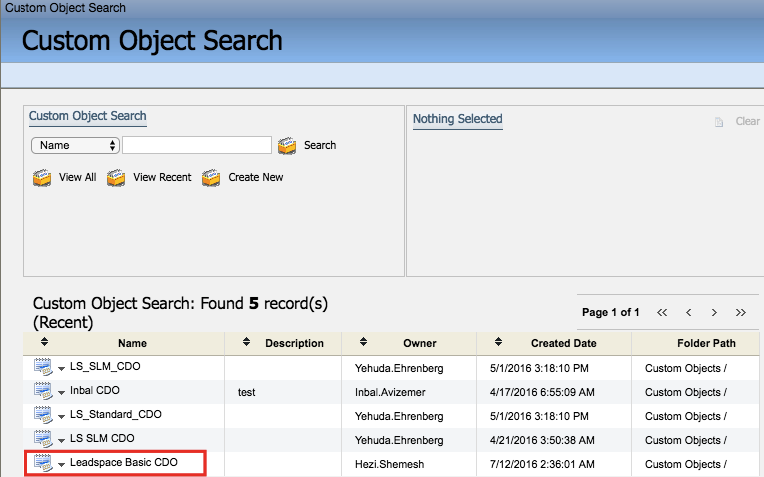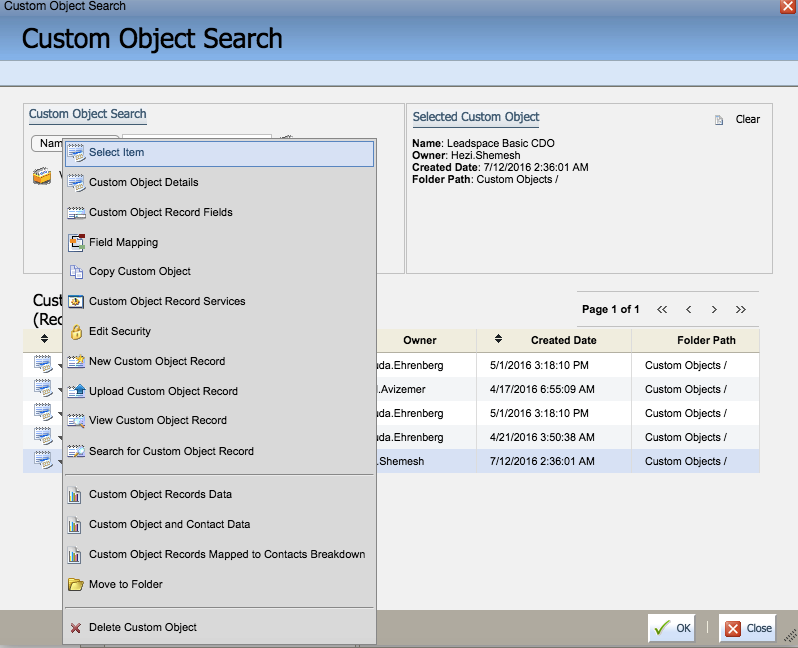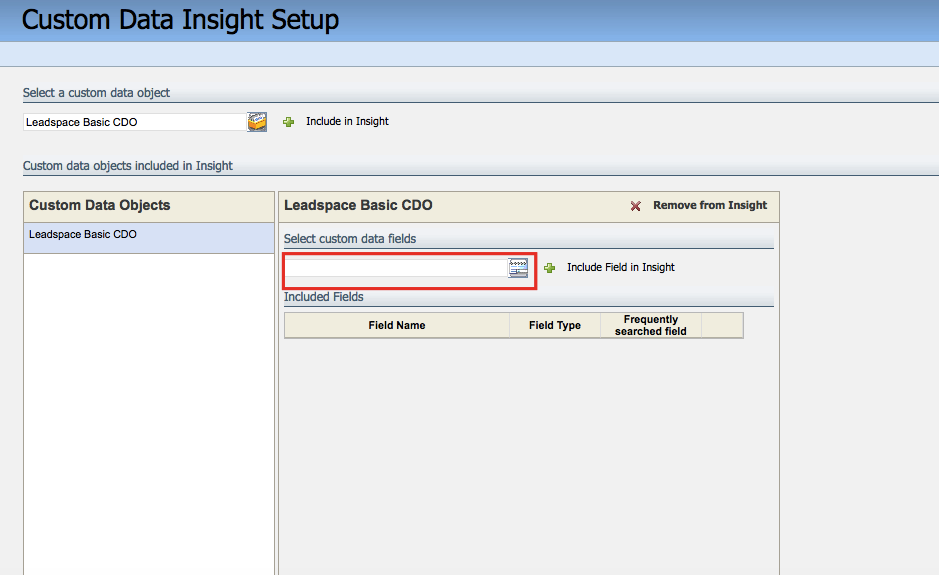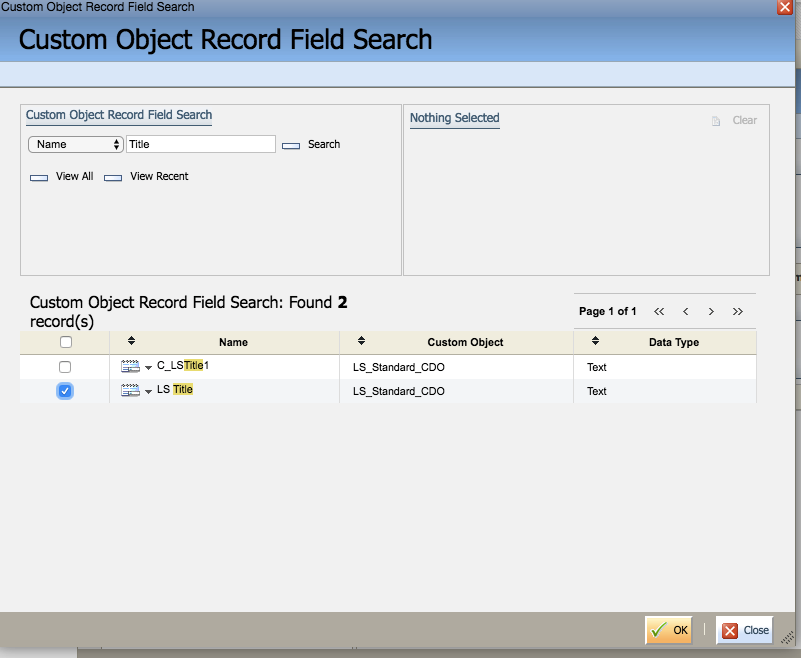 For standard data fields - while we all know and often use the "Contact Field Value" report in Eloqua, it may not be edited to include additional custom fields, due to its scale and amount of data queried. However, the best move forward would be to create a segment, to which all LS Enriched leads are being sent, and add the fields to the segment view by clicking "settings" "Fields & Views" toggle to the View section and click "+", add the required fields: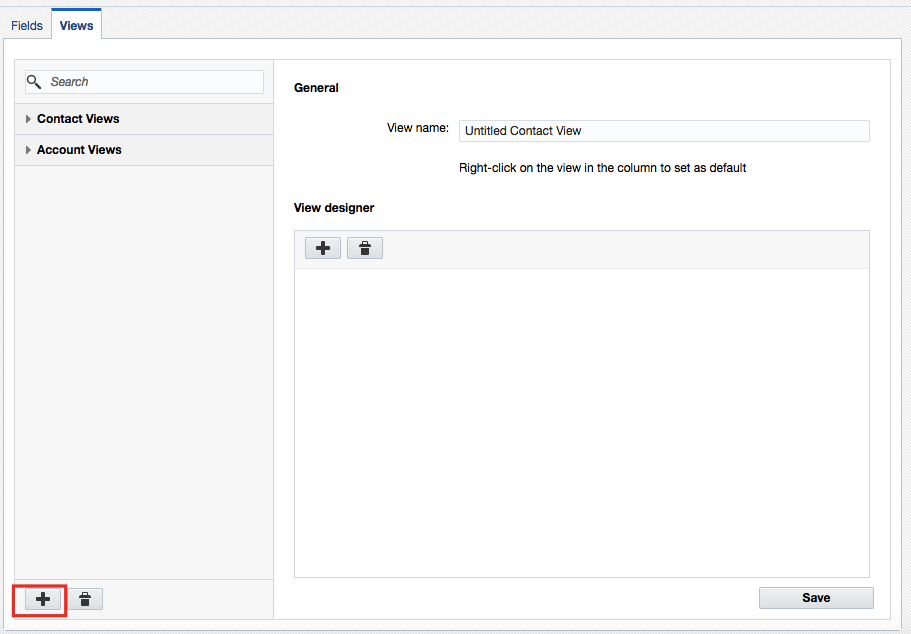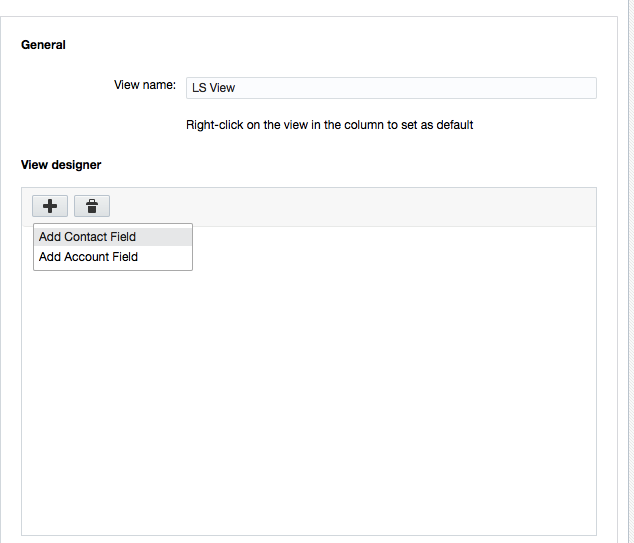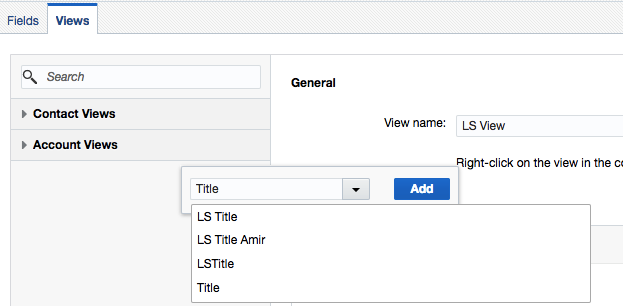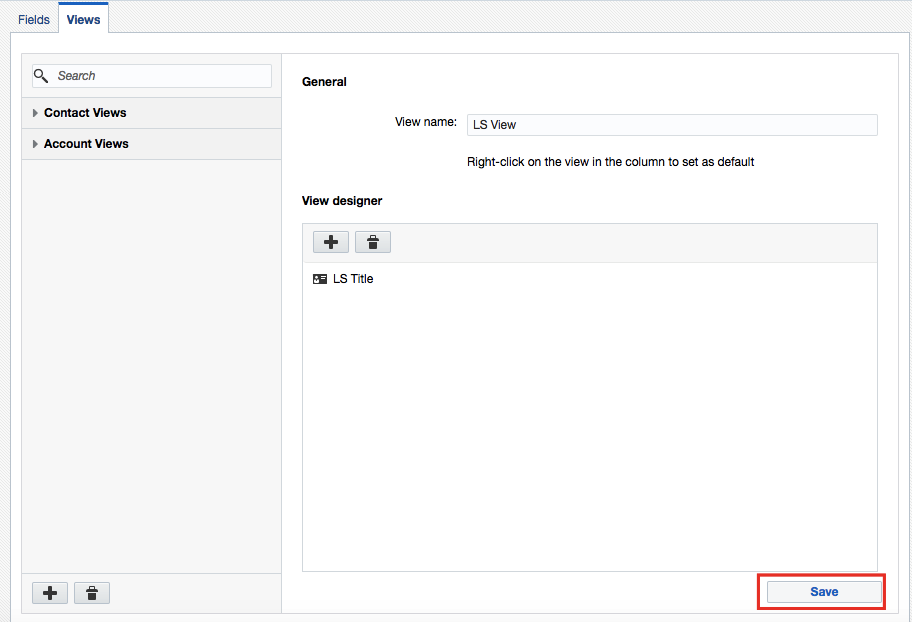 In addition, for Leadspace Picklist Values - you may use Eloqua's Contact field view, following these simple steps:
1. Click "Settings > Fields & Views" 
2. Select the picklist field for which you wish to see value distribution.
3. Click "View" button, under field population values.