The following tutorial shows how to use Salesforce.com's process builder to automatically append Leadspace data to default Salesforce.com fields.

Go to Setup > Create > Workflow & Approvals > Process Builder

1. Start a new process, set it to start when a records changes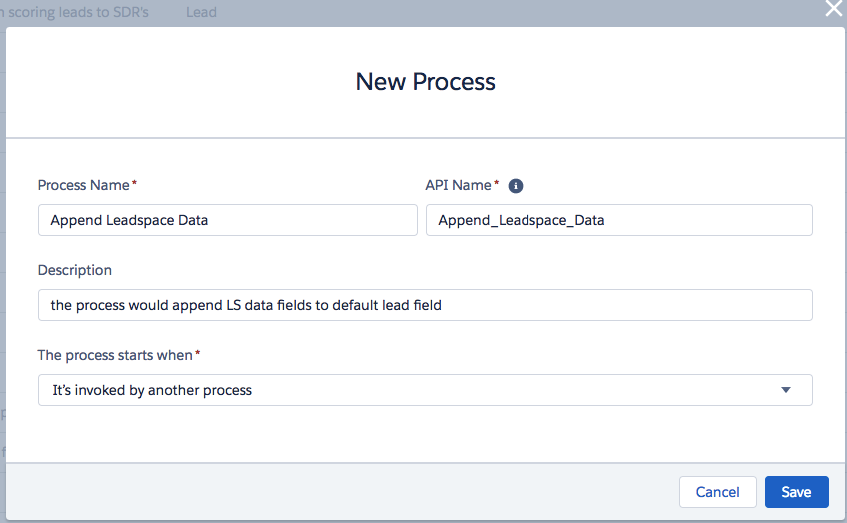 2. Add a Criteria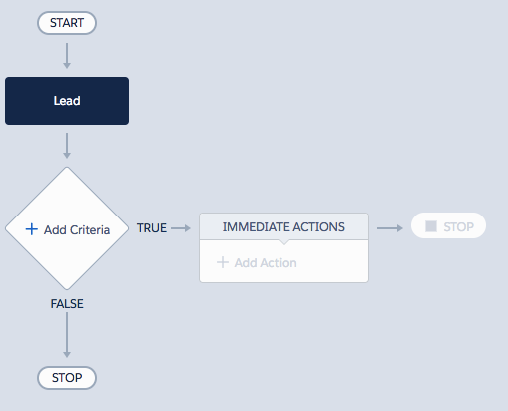 3. Criteria: Default field is empty, LS Verified is not null.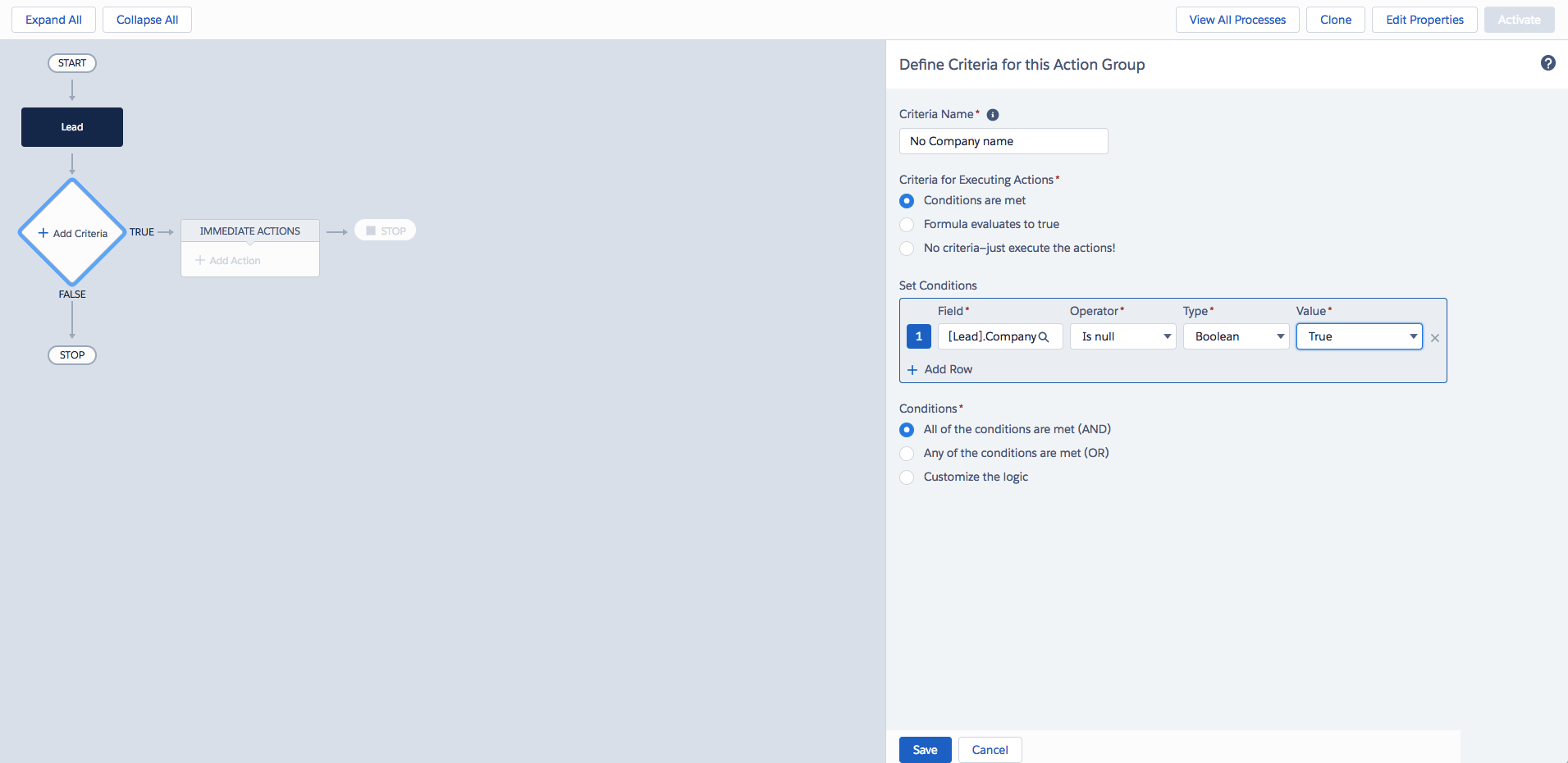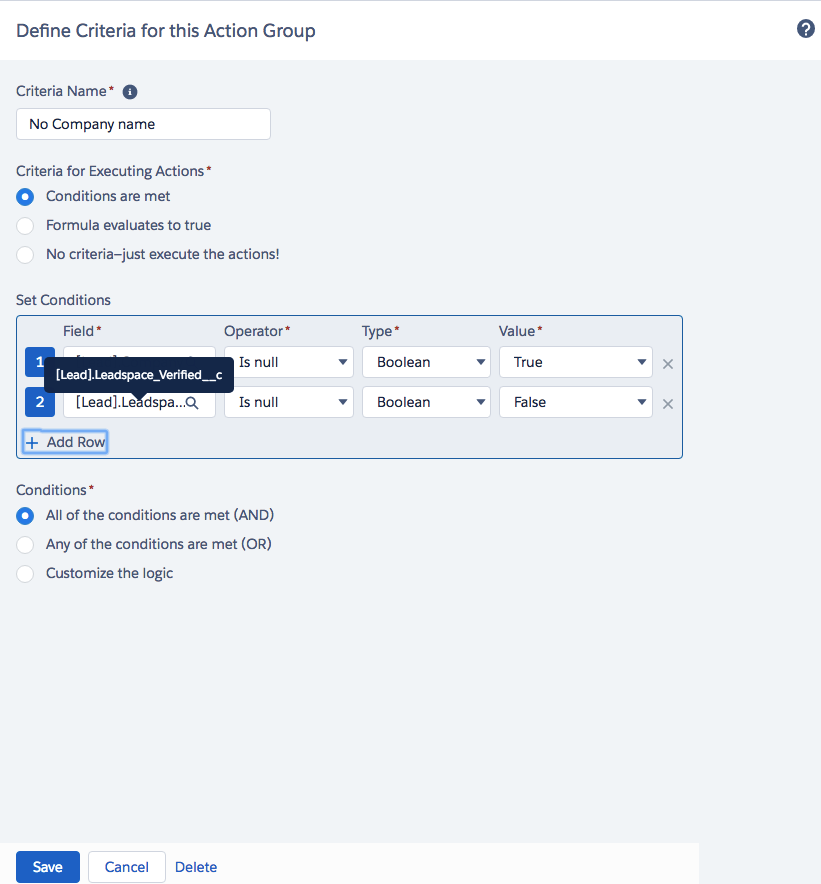 4. Click to add action, select update records, choose the record that started the process.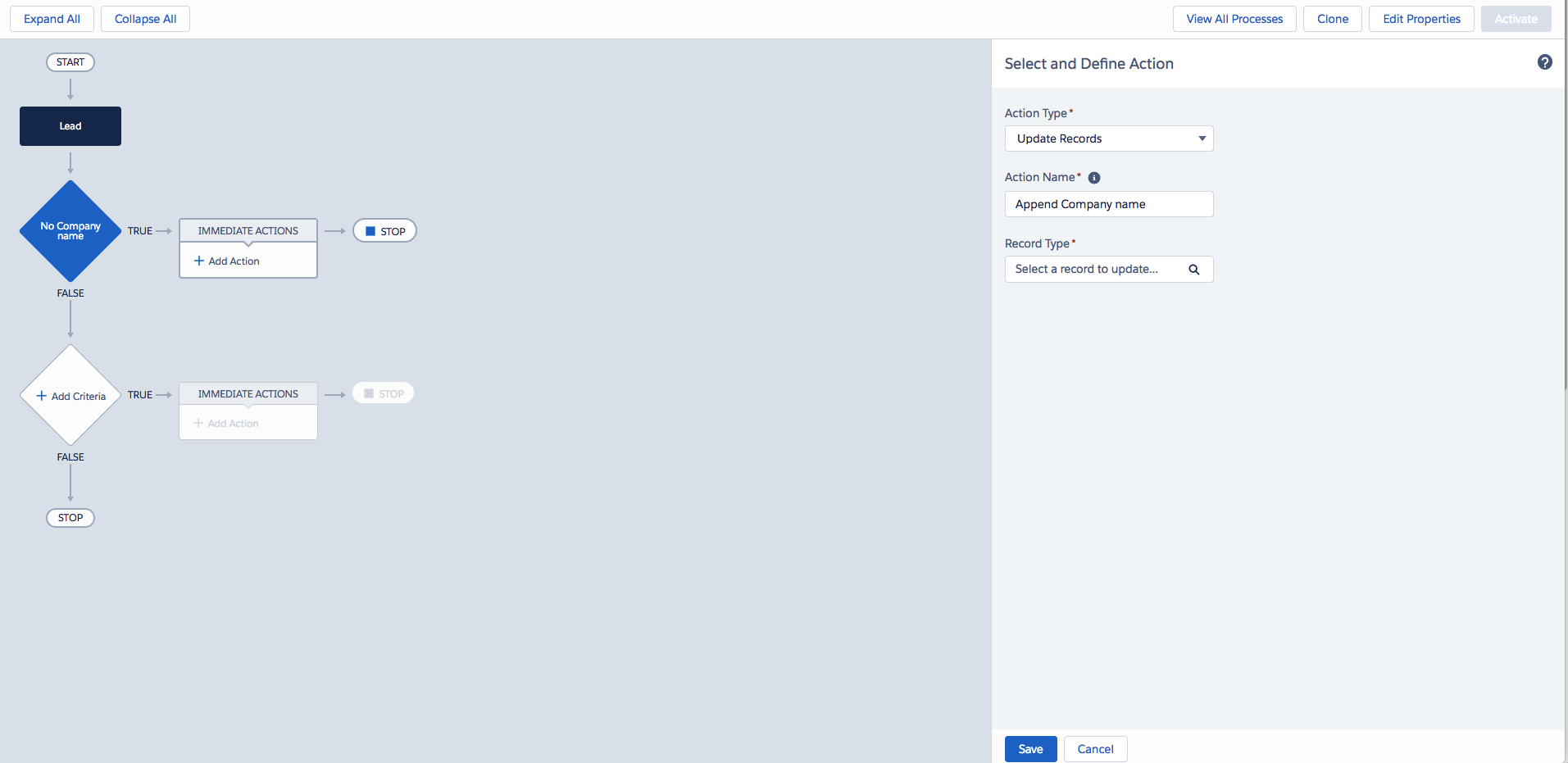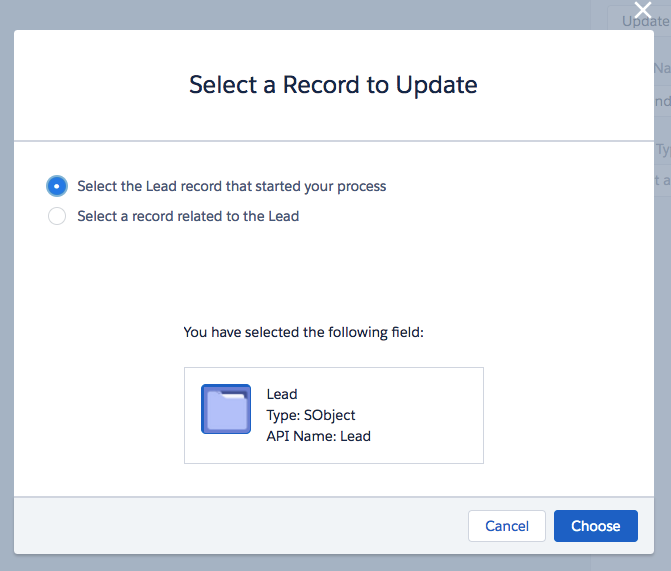 5. Select the default field you wish to append Leadspace fields to -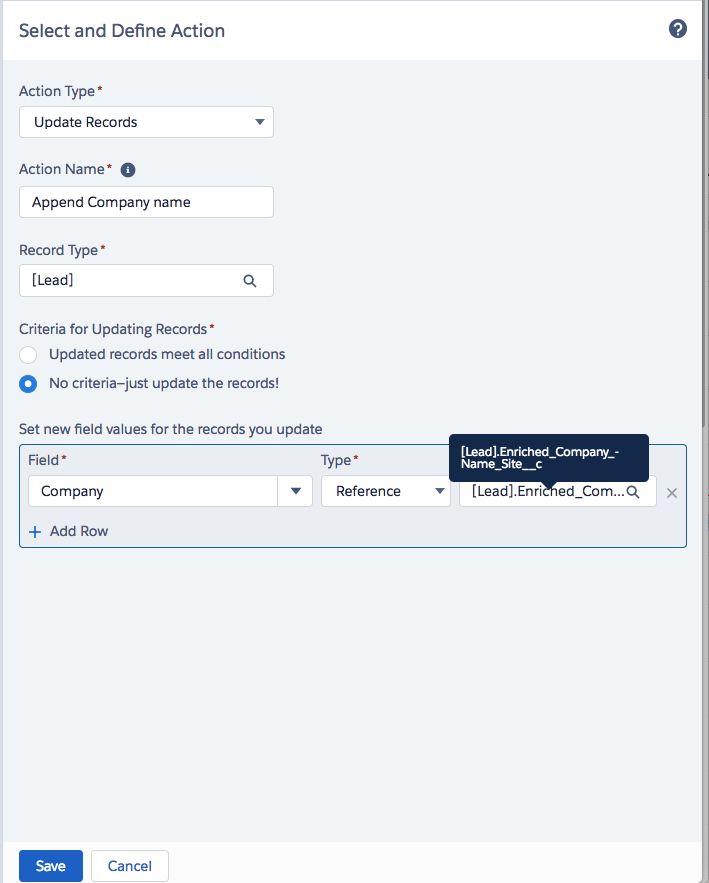 6. Repeat criteria for every required field.
7. Activate the Process.