In order to complete your value mapping, you will need to provide your Leadspace CSM with your picklist values in your SFDC.  Because Leadspace performs a string comparison between the Leadspace default picklists and customer's picklists, it is very important that the customer sends their picklist values exactly how they are listed in SFDC.  This article will detail exactly how to do so.
To pull your picklist values from SFDC, go to Setup => Fields
Then click on the field that is set to a multi-value picklist.
Within the details page of that picklist field, click "Printable View"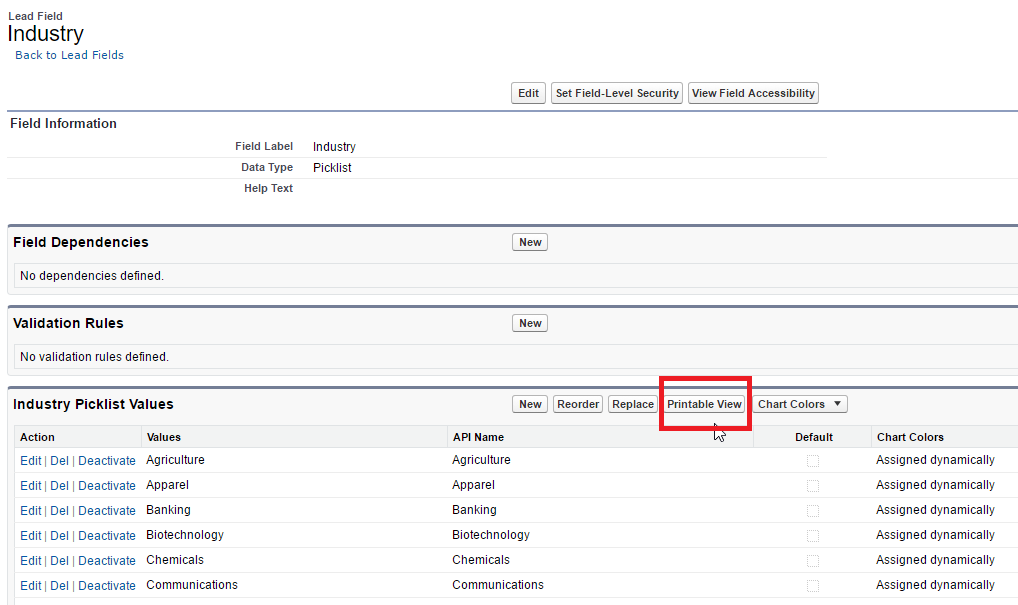 This will bring up your list of picklist values in a printable view
From here, please copy and paste these values into an Excel spreadsheet and send this to your Leadspace CSM