This article will outline the steps for enabling the Leadspace for Salesforce application in your SFDC Lightning view.
In SFDC, go to Setup
User Interface --> App Menu
Search for Leadspace for Salesforce
You'll see that the app has been set as "Hidden in App Launcher"
Switch to "Visible in App Launcher"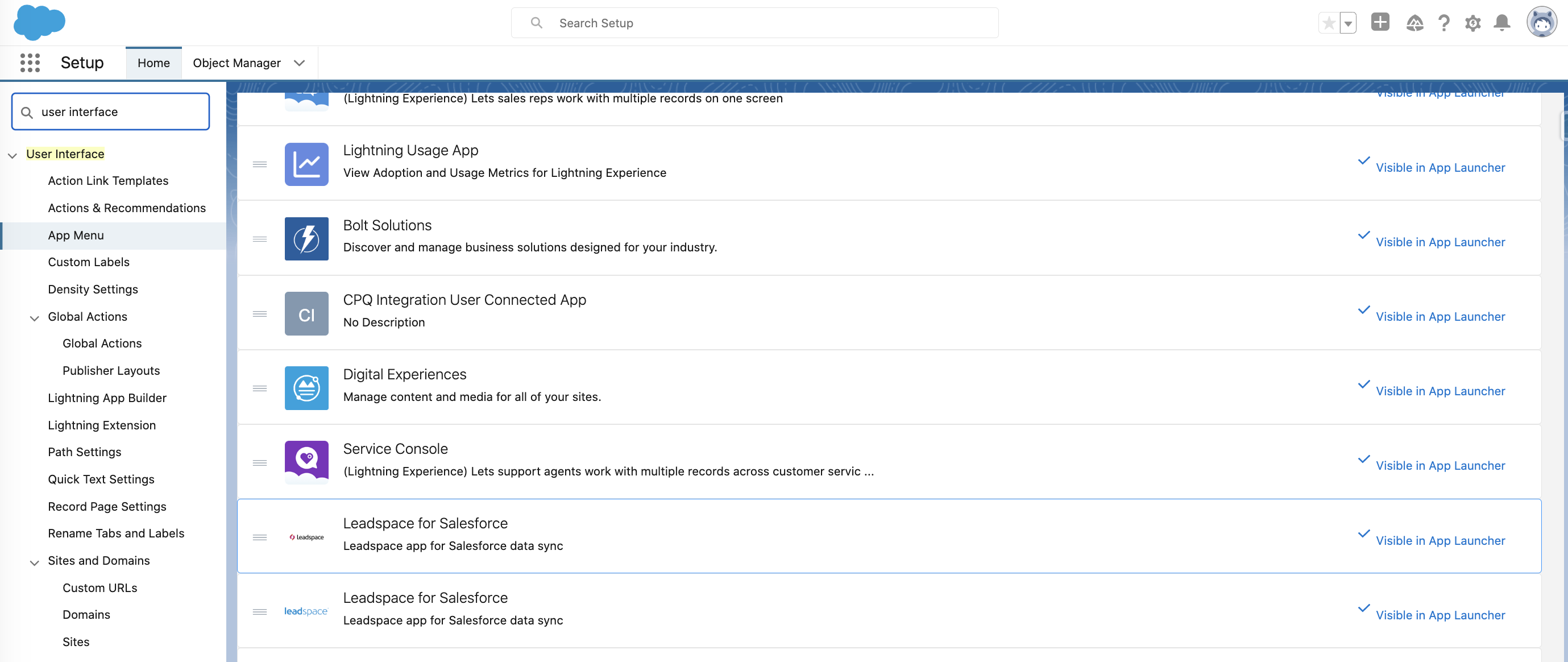 Once completed, go back to the 9 box app switcher and search for 'Leadspace for Salesforce'. You should now see it available!
If you have any issues or questions, please contact Leadspace Support.