Logging into the Leadspace On Demand app
Users that were granted access can access the Leadspace On Demand application via the following link:
Administrator users are created by the Leadspace Support team. Please contact us if you are still waiting for yours. The administrator will receive an email with access details and will be required to set a password.
The Leadspace On Demand administrator can create new users by going to the "Users Management" page: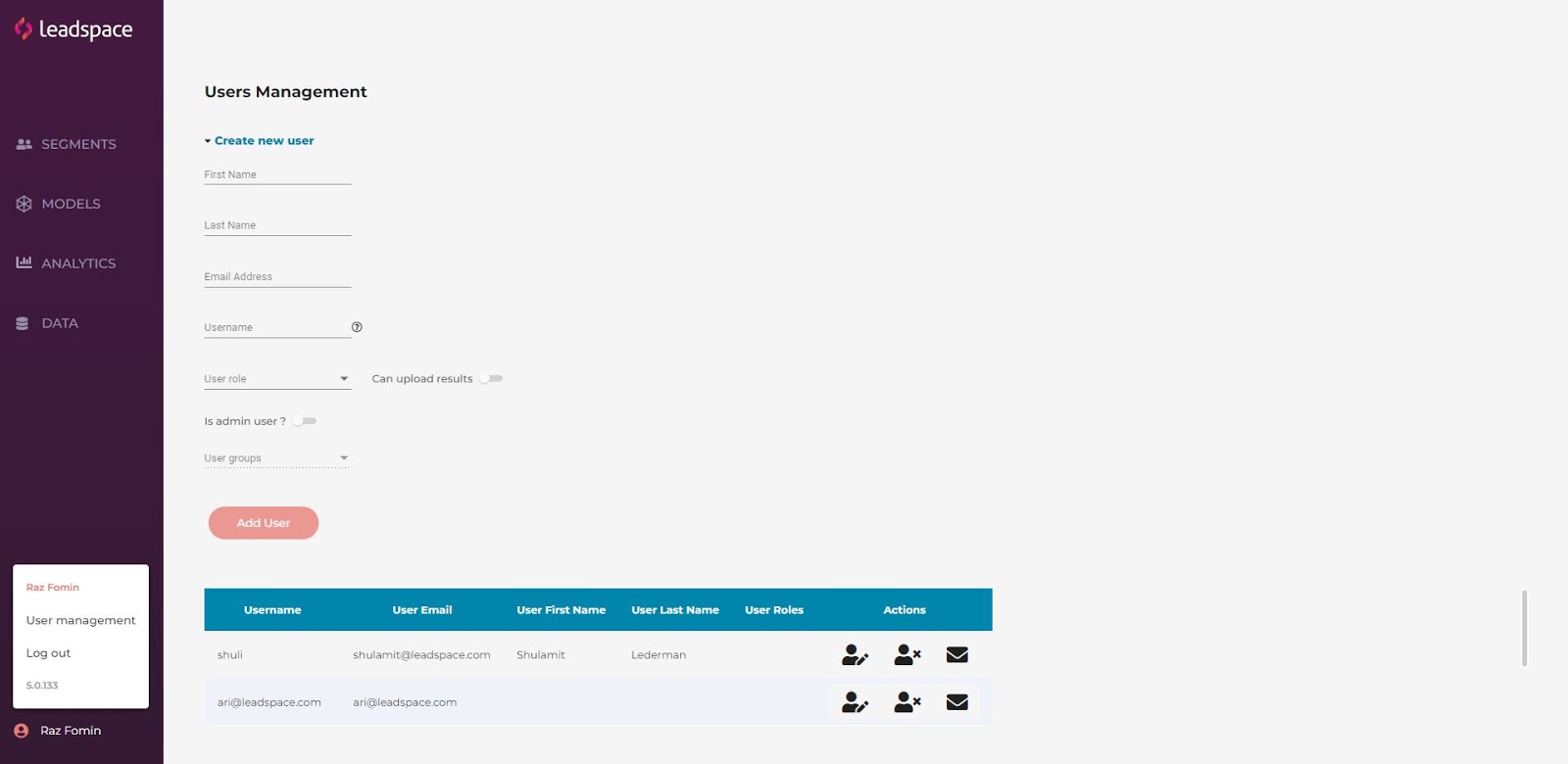 This page allows you to create non-admin users.
The following information are required for each new user:
First name

Last name

Email address (used as a unique identifier)

Username

User role (which activities can the user perform)
Clicking 'Add user' will generate the user in the Leadspace On Demand users list, and the new user will receive an email with a link to the application and a request to update a new password.
FAQ
How to disable/remove a user?
Users can be disabled in the "User Management" page. There you will find the "Disable" option which blocks the users ability to access Leadspace On Demand.
How to add another Administrator user?
To add another Administrator, please first create the user and contact Leadspace support with the users' email address. Leadspace Support will assign the Administrator role.
What to do if I forgot my password?
In case a user needs to update his/her password, there is a 'forgot password' link on the login page.