Creating new users in Studio
To log in to the Studio app, a user should be created by the Leadspace administrator.
An administrator user will be created by the Leadspace team. The administrator will receive an email with access details and will be required to define a password that will be used for logging in to the app.
The Studio administrator can create new users by going to the 'User Management' page:



This page allows you to create non-admin users.
The following information should be added for each new user (all fields are mandatory):
First name

Last name

Email address (used as unique identifier)

User name

User role (to define which activities the user can perform)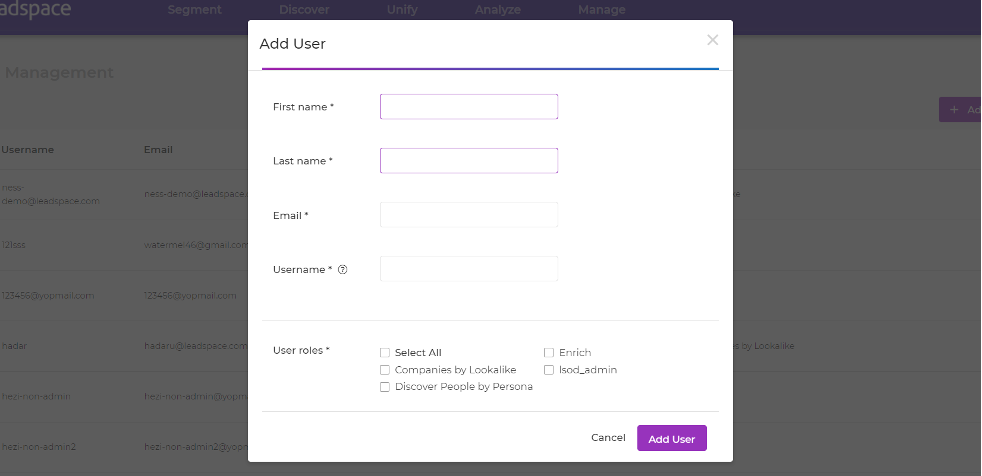 Clicking 'Add User' will create the user in the Studio users list.
After a user has been created they will get an email with a link to the application and a request to update a new password.
Once the new password is set, the user can access the application.
Logging into the Studio app
Users that are created successfully can access the Studio application via the following link:
Note: In case a user needs to update their password, there is a 'Forgot Password?' link on the log-in page.