This article will cover how to set up a program in your Marketo that utilizes segmentation strategies to update the lead Role based on Leadspace Data.  The campaign will be invoked based on the successful enrichment of Leadspace, and will append the Role based on the enriched Department and Level.
This campaign can be cloned to support multiple segments and roles, and can be set up to update other fields (custom and default) to tag leads with their Segment or Role.
Program Components: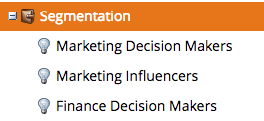 Smart list Setup - Marketing Decision Maker Campaign: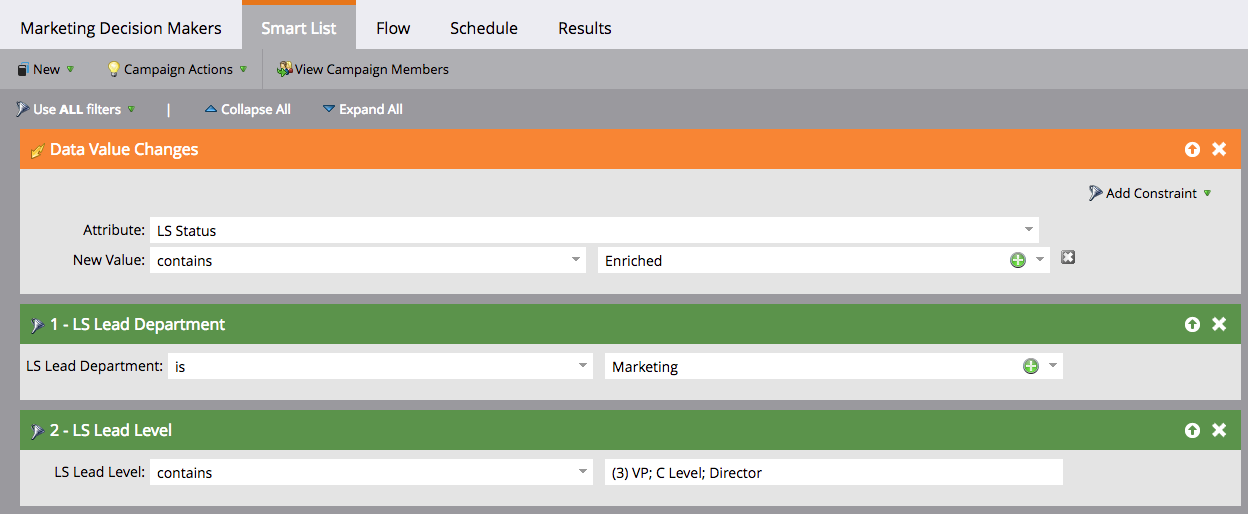 Additional Fields you may consider to filter by can be found here.
Flow Setup:

Schedule Setup: